Giving Noah Jax a Sibling
7.415 $
del objetivo de 20.000 $
Recaudados de
131
personas en 60 meses
After years of battling infertility, my husband, Bryan and I, decided to explore private adoption. In our ignorance, we assumed that since there were so many babies and young children waiting to find their forever homes, that it couldn't possibly be unaffordable. In our search, we found that adoption is not a possibility for everyone and the fees are high, not including the "extra" things like unpaid FMLA (adoption, not childbirth), purchasing an entire nursery prior to knowing if the child would actually come home with us, doctors appointments, classes, legal fees, and unexpected times when we needed to leave work. The unpredictability of adoption is scary in itself. Here we were, these two people willing to give up everything and do anything to be parents, and it seemed like such an unreachable goal.

Needless to say, we scraped together every last dime we had, emptied our savings account and enlisted the help of family and friends for donated strollers, cribs, clothing and car seats. We were extremely lucky to have such amazing people in our corner that were willing to step up and help us figure out a way to bring Noah home.

We had a very rare experience - and we are forever grateful - but it doesn't always go the way it did. The emotions were high in our house and Bryan & I did everything we could to stay strong and keep our heads up. We were lucky to have finished our home study, be approved and bring Noah home within a 6 month time frame.

We legally adopted Noah 6 months later, on December 10 (Gotchya-Day) and have lived every day since with such love and appreciation for our lives.

Since then, Bryan and I have flirted with the idea of giving Noah a sibling. For us, it isn't just something we can say we want to do and do it - We have to prepare in ways that others may not have to...and that's ok, however, we need to ask for your help.

Neither of us likes handouts. We've always been hard-working and have sacrificed a lot to get to where we are today - to have Noah. We have never wanted to have fundraisers or ask for donations - we wanted to do it on our own -but we have come to a point where it may be the only way to give Noah a sibling and help another child stuck within the system.

As of today, both of us are working multiple jobs to get to where we need to be before April 2014. In April, our home study expires and we, in a sense, have to start all over again - Classes for 8 weeks two times a week, extra fees, safety inspections, monthly visits from the social worker, fire inspections, drug tests, physicals, fingerprinting, etc. It is very time consuming to start over from scratch. Before, when Noah wasn't in our lives, it was ok - we were able to adjust our schedules. Now, to leave Noah a few nights a week and to complete everything again, it just seems so difficult to imagine.

Either way, we want to give Noah a sibling and we are asking for your help to do so in the form of a donation. We completely understand that money is important and tight for everyone, and that asking this of you is a lot, but, if it is something you can spare - $5, whatever the amount, we will be forever grateful to you for helping us on this journey.

Noah is, by far, the most amazing thing that has every happened to us and not just because he is a miracle in himself but because of the journey we went through to bring him home. Without support, it's unbearable and without help, it's impossible.

Please don't feel obligated to donate. Again, no hard feelings because we completely get it. However, if you have some spare change to donate, please take the time to submit anything that you can.

We love to share our story so if you know anyone struggling with infertility, or looking for guidance on the adoption process, please tell them to reach out. Since this miracle, I have spoken to over one dozen people looking for advice and insight. I love being there to help people who were just as confused and scared as we were. Please send them my way :)

XOXO,
The Donatellis
+ Leer más
In honor of Pregnancy & Infant Loss Awareness month, I just wanted to take a minute to address those who have been in this situation. They say there are no words to describe this type of loss "" no term to give those it has happened to "" but I think that there is a term for those who have been through this and made it through to the other side, with child now or not. I think you're warriors "" you're strong and you're healthier now. Although I am not a fan of the saying "Things happen for a reason," but as I've moved forward from my loss, I realize that this does have a bit of truth to it. Noah was waiting for us to find him and we would have never searched for him had we not miscarried. So for us, things happened for a reason even though it sure as hell didn't feel like it at the time.
However, this month isn't just about pregnancy loss "" it's about infant loss as well & so many other causes. For those of you who have lost anyone to cancer or any other disease, or for those who may have one of these causes close to your heart, I commend you for being so strong. I may not understand the loss that you feel, or what you are personally going through, but please know that you are a stronger person because you are still standing today...and you've helped make others aware of things they may have never known about.
I'm very much for awareness of every subject matter. I like to participate in events that surround causes to help spread the word. These next few weeks, on my 31 website, CARE RIBBONS are available on any product that can be PERSONALIZED. I normally wouldn't post this on here, but I have decided to donate ALL of my commissions from each product purchased to the cause of the ribbon that you choose to add to your item, whether that be for Breast Cancer, Autism, Infertility, etc. The investment is in knowledge. Please consider helping spread the word through the power of social media, networking, marketing & word-of-mouth.
XOXO
www.mythirtyone.com/387304
- SHOP NOW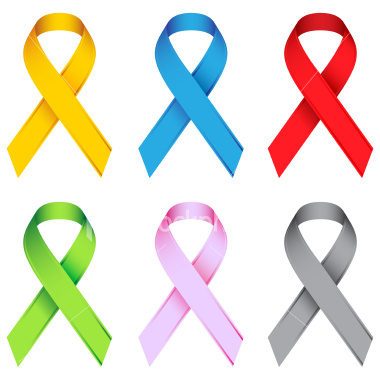 + Leer más
Hi friends!
It's been awhile since I've given an update so I thought today would be a good day to share some things!

About two plus weeks ago, Bryan and I had the amazing opportunity to sit down with Channel 3 News anchor, Stephanie Coueignoux. And yes, she is more beautiful in person! She was awesome and came out to our home to talk to us about our GO FUND ME page and social media. The story is set to AIR tomorrow between 5Am "" 7AM on channel 3 (that is, if the Indians don't win"¦WHICH THEY BETTER so I will keep you posted)!!

She asked us a lot of questions while Noah made his way around the house making noises and causing havoc! One of the questions that stuck out to me was if we had received any negative feedback by doing this. On initial thought, my response was "only one" However, I then learned that there was more feedback I wasn't privy to at the time. Normally I do not care what anyone thinks about my life, but this isn't about Bryan or me, it's about Noah, so I feel the need to voice my opinion.

Here's the thing, it's absolutely ok if you don't like that we are trying to raise funds to adopt another child. I can see why people would think it may be silly, but then again, they have never gone through it so it makes me angry that anyone would judge us and what we are trying to do. If you have negative things to say, or think that this fundraiser is ridiculous, feel free to jet. I'm not trying to be mean, but the last thing we need is negativity surrounding us. We've had a rough go at it as it is & we've worked hard for everything we have. Adoption isn't a simple thing and it infuriates me that people can judge at all. You have no idea until you go through it "" And honestly, I HOPE you don't have to. I knew that by opening up and going outside of my comfort zone that there would be backlash, and I am actually fine with it because I find that people who are narrow minded don't go very far in life, but I really just don't want to be a part of it.

This isn't a negative post "" it's just to say that it's NOT ok to judge if you have NO idea what you are talking about. In terms of being thankful, Bryan and I have thanked everyone countless times "" we are so appreciative of all the support that we have received. If you didn't get a personal thank you, stop taking it personally. This isn't about anyone but Noah and our quest to get him a sibling. I'm actually appalled that anyone would make this blog about them instead of recognizing the struggle and journey we have gone through. I'm sorry if that offends you but this isn't about anything other than trying to make a family and if you don't want to be a part of our journey, great! Glad we got that covered "" Time to move on!

Ok "" opinion done!

In other news, we haven't really shared the story much in the past month only because of the test we had given ourselves. When Stephanie interviewed us, she talked about the power of the Internet and social websites and it's absolutely true: If you utilize these sites for what they are actually for (Twitter, FB, Linked In) then you really can make waves, get people's attention and find support in strangers. Without the power of SHARING, you cannot reach the amount of people that you wish to"¦Think about it: If we wanted to share this story 15 years ago, we would have to PAGE everyone we knew for them to CALL us back and tell them about it. Today, the Internet has allowed us such an amazing way to get things out there & it's not to be taken for granted. With that, and not sharing the site, it lays dormant and non-moving in funds which is not what we really want! We want to share with the world what we've gone through in hopes of helping other people find comfort in their journey"¦
On that note, please share our story today! Please watch our interview on Channel 3 tomorrow between 5-7AM, or look for the link that will posted online.
Thanks again for being there with us, following us and supporting us. We couldn't have got this far without you all. XOXO

+ Leer más
In honor of #tbt (Throw Back Thursday), I took this picture of Bryan on January 1, 2012. Inside this envelope is our application for adoption. When we went to our 1st seminar in November to gather information, we came home later that night and decided that we weren't going to make any decisions until January 1, 2012. And we didn't. We didn't even talk about it. We needed a break from it all and we took that month and a half to breathe and just be us and enjoy the holidays.

On January 1, we filled out the application, wrote our $500 check and stuck it in the mail (not before kissing the envelope)! We high fived (like we did on our courthouse wedding day) and walked back into the house, only to move forward with our lives.

Remembering January 1, 2012 today and reminding ourselves how grateful we were to have such a LUCKY process, even though it had it's bumps.

Happy Thursday friends!! Enjoy your weekend :)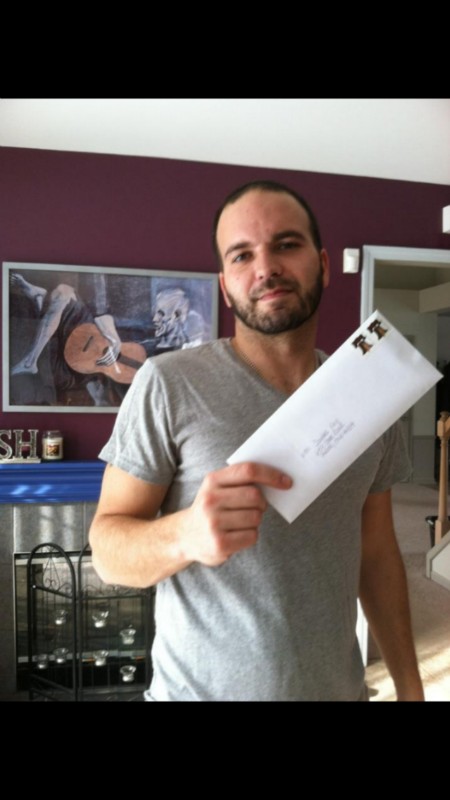 + Leer más
Hope everyone has a great Monday!!

Love, Noah - XOXO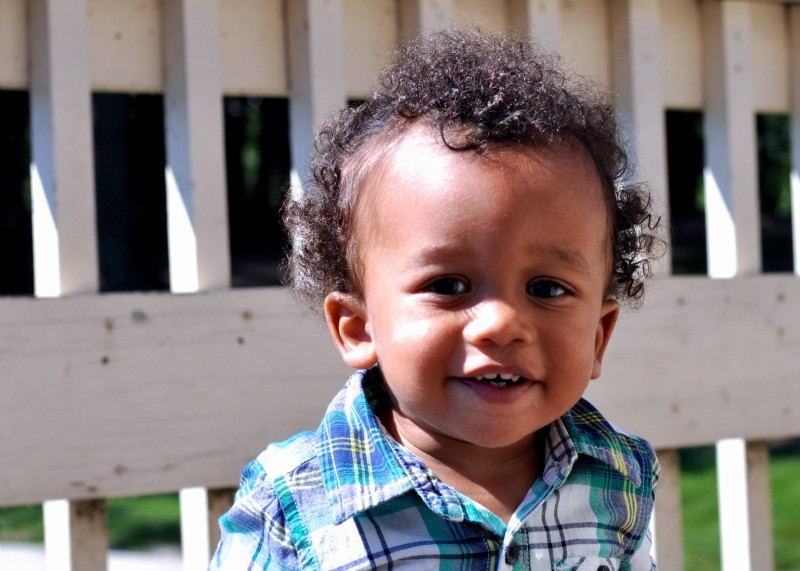 + Leer más
Leer una actualización anterior