The Dwayne McDuffie Fund
85.584 $
del objetivo de 100.000 $
Recaudados de
290
personas en 26 meses
Dwayne McDuffie (1962-2011) was keenly aware at a very young age that heroic protagonists who looked even remotely like him were no where to be found in the comic books he loved to read. Ethnically diverse characters were not only woefully underrepresented, but grossly inauthentic. Profoundly inspired by seeing himself reflected in the media as a hero for the very first time via the Black Panther, young Dwayne grew up to become a pioneer of diversity in both the mainstream comic book and animation industries, encouraging and creating widely inclusive, cultural variety with contemporary, non-stereotypical characters to represent the hero in ALL of us.

Today, a Dwayne McDuffie gofundme campaign exists to continue his legacy. The funds raised here by his estate and handled by his widow, Charlotte (Fullerton) McDuffie, are to help establish The Dwayne McDuffie Foundation, which will be a non-profit organization to award academic scholarships for diverse students. The fund will also continue to keep Dwayne's vision alive by managing and maintaining an archival website for research purposes, and applying on behalf of Dwayne's fans for his star on the Hollywood Walk of Fame.

Diversity in entertainment is an on-going effort, more important now than ever. In his all-too-brief lifetime, Dwayne McDuffie had only just begun his meaningful work that is left for us to continue.

Thank you all in advance for your contributions and for sharing Dwayne's vision.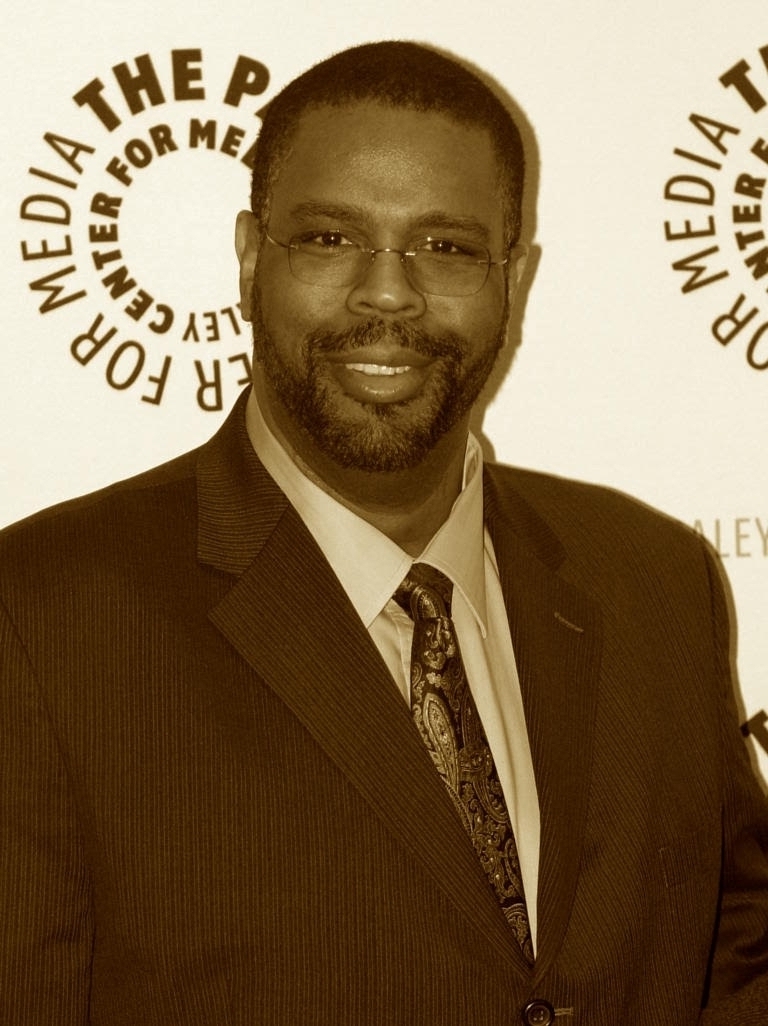 A personal note from Mr. McDuffie's widow: 
"Honestly, Dwayne was always expressing frustration that people were just not listening to him, that no one out there in the world was really getting what he was so tirelessly trying to say about and to all of humanity through his (outstanding!) creative work .
It has brought such wistful tears to my eyes since his death to be able to know now for a fact that yes, Dwayne, more people than you ever realized truly did and do understand on a visceral level, wholeheartedly agree with, and support the deeper meaning of your life's work--not just that you told a bunch of pretty good superhero stories. Your passion for inclusiveness, for the entirety of the human race being allowed access to a personal representation in the media--both on screen and behind the scenes--did not go unappreciated as you feared. Far from it! And all the people you did manage to reach during your lifetime have chosen to proudly continue the spirit of your work for you now that you are no longer here to do it yourself. 
You rest, Sweetie--it's okay, we got this. We won't let you down. Promise." 
-Charlotte (Fullerton) McDuffie
+ Leer más
DIGITAL PERK Never shared before now!
Last Saturday was Batman Day and while Dwayne wrote Batman in both comics and animation, he had a few Batman comic pitches that never saw fruition. This particular one is an Elsworlds story about an African American Batman.

With rumors of Michael B. Jordan playing Superman, there are discussions regarding changing a character's ethnicity affects his origin. Dwayne injected ingenious twists with African-American Bruce Wayne. Incidentally, his version of Two-Face was going to be half white/half black which was plan for Billy Dee Williams when he was playing Harvey Dent in the Burton Batman films.

BATMAN: TALE OF THE BLACK BAT
"Another Elseworlds story, this one approved by Archie Goodwin. We never got around to doing it, and Archie (in my opinion, the best writer in mainstream comics, ever. He was merely a terrific editor) passed away. The story, set in the future, tells of the historic adventures of the great African-American super-hero Batman. By the time I unearthed the pitch, nobody liked it anymore. I did get an offer to maybe do it as a 19-page back-up. But I think it merits more room that that. Dead forever? Maybe not. I'll probably try again sometime."
-Dwayne McDuffie

Dwayne McDuffie
Proposal for an "Elseworlds"
First Draft lost circa 1991
Second Draft, 1-21-95

Legend of the Black Bat...

About thirty years from now, in the large, tree-filled backyard of a pleasant, suburban home, two eight-year-old black kids are hard at play. Paper masks, carefully cut out and colored, hide their faces. Old, blue bath towels, Velcroed to their shoulders, serve as makeshift capes. Around their waists are toy, plastic utility belts, complete with Batarangs. In fact, it's a clumsily-thrown Batarang that begins our story.

Grandpa is pretty upset when the toy crashes into his half-finished chess game, scattering pieces all over the table. "What the hell," he asks as he begins to pick up the pieces, "are you kids doing?"

"Playing Batman."

This doesn't go over very well. The kids explain, Batman isn't just a character from an entertainment disk. Batman was real, he lived in the late twentieth century. They learned about him in school. One of the boys illustrates, showing Grandpa a very familiar-looking hologram of Batman.

Grandpa chuckles, shaking his head as he indicates the disk. "I'm not arguing about that, boy. I know Batman was real. But he didn't look like this."

"Batman was black."

As Grandpa methodically sets up the chess board, the kids settle in and listen to his revisionist history of Batman.

The story Grandpa tells is familiar in the particulars but the context has changed radically. Young Bruce Wayne, heir to the Wayne family fortune (made through their chain of funeral homes –many relatively wealthy black families made their money by providing expensive services to their community in a Jim Crow society), is forced to grow up quickly when his parents are gunned before his eyes. With single-minded determination, the boy spends the next twenty years forging himself, mind and body, into a perfect instrument of justice. Upon reaching maturity, he fashions himself a costume that gives him the appearance of a giant bat, then sets out on his ongoing mission of justice, striking fear into the hearts of evildoers, even as they strike fear into the hearts of their innocent prey.

Unfortunately, the first summer he appears is also the summer that long-simmering racial tensions in Gotham city boil over into a race riot.

The mayor is displeased that a "black guy in a bat suit" is beating people up at the same time as civil unrest threatens to tear his city apart.

Commissioner Gordon has wildly ambivalent feelings about "the Batman." The evolution of these two men's relationship, from mutual racism and hatred to guarded respect, is at the core of this story.

Grandpa tells the story of a dark knight indeed, detached, unlikable, driven and disinclined to explain his actions. The results of his crusade are always justice for the innocent but the adventure that Grandpa tells is his most important one, the adventure where, on Gotham's darkest night, Batman finds peace for himself by catching his parent's killer, a twisted version of Two-Face, black on one side, white on the other, both sides driven insane by questions of racial identity .

Back in the future, the kids are awed by the story Grandpa told them, a story that resonates with a sense of heroism, and racial pride. As Grandpa completes resetting the chess board, his grandchildren ask him, "Is it really true? Was Batman black?" A thoughtful Grandpa fingers the toy Batarang. "It doesn't matter if it's true, boy." Grandpa throws the Batarang. It flies sixty feet, loops around a tree and returns to Grandpa's casually outstretched hand. "What matters is it could be." He hands the toy back to the flabbergasted children, muttering, "The weight's off on this thing."

The kids press the point, "Grandpa Bruce, were you the Batman?" Grandpa has turned back to the board, he swivels his head around. "A good story needs a moral, how about this: You can be anything you want to be. Never let anybody ever tell you different. Now go play."

Grandpa turns his attention back to the chessboard. He speaks to his opponent, who we haven't got a clear look at before now. It's a strapping, handsome black man with an incongruous S-curl on his forehead. Grandpa is impatient to get back to the game, "What are you waiting on, Clark? It's your move..."
+ Leer más
DIGITAL PERK Never shared before now!
STATIC SHOCK #1 Rebirth of the Cool, with pic of original inked cover art, both from Dwayne's personal collection, destined for the Smithsonian NMAAHC.
+ Leer más
DIGITAL PERK Never shared before now!
Hardware #1 factory sealed, from Dwayne's personal collection, plus pics of Dwayne's (eye-level to him ;) drawing & signature on the wall at Earth 2, his neighborhood comic shop in Sherman Oaks, CA
+ Leer más
DIGITAL PERK Never shared before now!
Please enjoy this exclusive glimpse at the poster-sized, original mixed-media painting on canvas that became the cover art for ICON #41 -- both from Dwayne's personal collection, destined for the Smithsonian NMAAHC.
+ Leer más
Leer una actualización anterior
Sé el primero en dejar un comentario sobre esta campaña.